3-Tab, Architectural and Luxury Shingles
At River City Roofing Solutions we are proud to Partner with IKO and Boral as well as hold a Preferred Contractor status with Owen's Corning. This ensures that you have the best quality shingle on your roof. When your roof is in need of repair or replacement, River City Roofing Solutions offers you the best quality shingles and a great selection of 3-tab, Architectural (Dimensional) and Luxury Shingle Choices for your home. Be sure to ask your Inspector about all the options available.
Owen's Corning has introduced SureNail Technology, to read more about it click here – River City Roofing Solutions uses SureNail Technology & is a SureNail Trained Contractor.
To read about the IKO Difference – click here
River City Roofing Solutions stands behind every new roof installed with a 5-year Workmanship Warranty. Your trained Inspector will guide you through the Insurance Claims Process and Schedule a date for your Roof Replacement or Repair. Give us a call today at 256-274-8530 for a FREE, no obligation, Roof Inspection.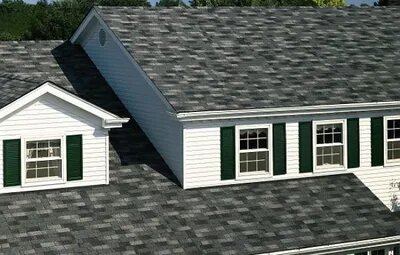 This picture shows a beautiful
Architectural Shingle on a 2-story home
RIVER CITY ROOFING SOLUTIONS
3325 Central Parkway SW Decatur Al 35603
Available 24/7 – Call 256-274-8530