3-Tab Shingles, Architectural and Luxury Shingles
At River City Roofing Solutions (RCRS) we are proud to Partner with IKO Roofing Products and Boral Roofing as well as hold a Preferred Roofing Contractor status with Owen's Corning. This ensures that you have the best quality shingle and roofing components available for your roof. When needing a shingle roof contractor in the Decatur, Madison and Huntsville areas to repair or replace your roof, RCRS offers you a great selection of 3-tab, Architectural (Dimensional) and Luxury Shingle choices for your home. Be sure to ask your Roof Inspector about all the options available.
If you are looking to build a new home or needing a roof replacement you will want to consider the overall appearance, quality and durability of your new roof. Deciding on the right color and type of roofing shingle has great potential to boost the curb appeal of your home, while still reflecting your personal style. There is a wide range of shingle colors and architectural styles available to either blend into your surrounding landscape or make your home standout. There are 3 main categories of asphalt shingles as follows:
THREE-TAB SHINGLES
3-tab shingles have been around a long time and are made from a base material with a single layer of asphalt creating a flat slate-like appearance. The asphalt protects against the elements and also adds weight to help the shingles lie flat and resist wind uplift. They have a variety of special adhesives to bond them together providing additional protection in resisting wind uplift and prevent water penetration from wind driven rain.
ARCHITECTURAL SHINGLES
Architectural shingles, also known as dimensional or laminated shingles, are manufactured using a heavy base mat fused with multiple layers of asphalt for a thicker multi-dimensional appearance. They are different shapes and sizes engineered to replicate the wood shake and natural slate roofing. Dimensional shingles are heavier than 3-tab shingles and able to withstand stronger winds and more intense weather conditions.
LUXURY SHINGLES
Luxury shingles are the highest-quality laminated shingles available offering the highest protection from weathering and a stunning appearance. The quality, coloration, and dimensionality create the most realistic representation of the wood shake and quarried slate roofing.
Owen's Corning Roofing Shingles has introduced patented SureNail Technology featuring a wide engineered woven-fabric strip in the nailing area for a consistent, durable and quality roof installation. The breakthrough shingle design provides outstanding grip and increased wind resistance for added protection to your shingle roof from high winds and "nail pull". READ MORE – River City Roofing Solutions uses SureNail Technology & is a SureNail Trained Shingle Roof Contractor.
IKO offers a wide range of residential roofing shingles using an exclusive color blending technology to create an impressive range of colors. They also offer granules containing an ultraviolet (UV) stabilizer to keep your shingles colorfast and looking great for years to come. READ MORE about the IKO Roofing Difference
ROOFING UNDERLAYMENT PRODUCTS
Your shingles are the first line of defense against the elements on a roof installation, but the underlayment provides another layer of waterproofing protection. The underlayment is installed between the shingles directly on top of the wood roof decking. The additional barrier increases the durability and longevity of the entire roof system. An experienced shingle roof contractor can assist you in making the best choices for your roof installation or replacement.
Boral offers a full line of integrated roof system components  including modified asphalt underlayment and high-integrity flashing designed to deliver a higher standard of roof installation and performance.
IKO also offers integrated roofing accessories and components  as listed below to build a complete roofing system.
Synthetic Underlayment – defend against water penetrating into the roof deck and entering the home below
Ice and Water Protectors – provide increased resistance to harmful water penetration
Starter Strips – provide extra resistance to wind uplift and blow-off
Hip and Ridge Cap Shingles – protect vulnerable areas of your roof and create an impressive roofline for added curb appeal
River City Roofing Solutions stands behind every new roof installed with a 5-year Workmanship Warranty. Your trained Roof Inspector will guide you through the Insurance Claims Process and Schedule a date for our Shingle Roof Contractor to Replace or Repair your Roof.
Give us a call today at 256-274-8530 for a FREE, no obligation, Roof Inspection.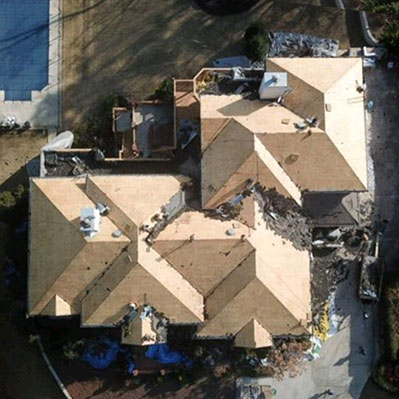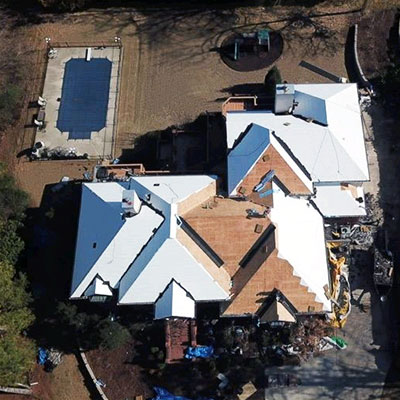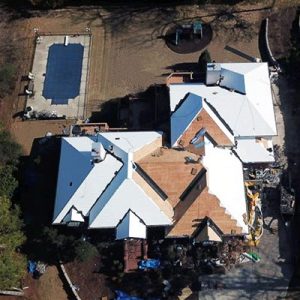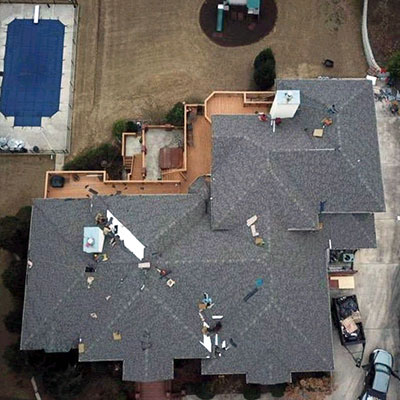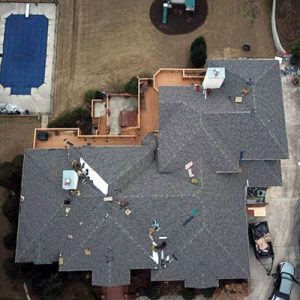 RIVER CITY ROOFING SOLUTIONS
3325 Central Parkway SW Decatur Al 35603
Available 24/7 – Call 256-274-8530