Commercial Roof Replacement & Repair
River City Roofing Solutions is proud to be your roofing contractor for Commercial Roofing Replacement & Repair! We have years of experience in working with a variety of roofing materials including traditional shingles, metal shingles and metal roofing for commercial roofing projects.
How do you find the best options to suit your Commercial Roofing needs, especially on a Flat (or no pitch) Roof? To see what IKO Roofing Products  recommends – click here
Each Commercial Roof Replacement by RCRS is backed by our 5-year Workmanship Warranty!
Our mission at RCRS is to provide the Best Roofing Experience to our customers. Let us serve your needs.
Ask your Roof Inspector today or call us at 256-274-8530.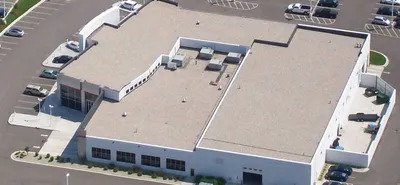 Have a Commercial Roof that presents challenges? Trust the Experts at River City Roofing Solutions!
RIVER CITY ROOFING SOLUTIONS
3325 Central Parkway SW Decatur Al 35603
Available 24/7 – Call 256-274-8530