Metal Roof Installation
Here at River City Roofing Solutions (RCRS) we have a variety of Metal Roof Installations for you to choose from. Metal roofs offer a different set of criteria to consider before having your first Metal roof installed. You have some things to take into consideration, like cost, curb appeal, the best fit for your home as well as sounds when it rains, attic temperatures, etc. In considering the cost, one of the advantages of a metal roof replacement is in most cases the roofer can install it right over an existing shingle roof saving the expense of having the old shingles removed, cleaned up and discarded.
Take a look at what home expert Bob Vila says about both the positives and negatives of a metal roof – 7 Things to Know Before Choosing a Metal Roof
Each metal roof is installed by our professional roofers at River City Roofing Solutions. Our mission at RCRS is to provide the "Best Roofing Experience" to our customers, so we stand behind every roof installation, replacement or repair by confidently providing our 5-year Workmanship Warranty.
We offer free roofing estimates and finance options to fit your budget. Ask your Roof Inspector about a metal roof for your home, or give us a call at 256-274-8530..
Each Metal Roof Installation by RCRS is Backed by
Our 5-year Workmanship Warranty!
River City Roofing Solutions is a licensed and insured roofing company serving Decatur, Huntsville, Madison, and all of North Alabama.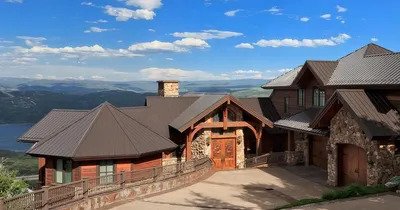 This beautiful Metal Roof above will last a lifetime and fits this home perfectly!
RIVER CITY ROOFING SOLUTIONS
3325 Central Parkway SW Decatur Al 35603
Available 24/7 – Call 256-274-8530