Roofing Company Madison, AL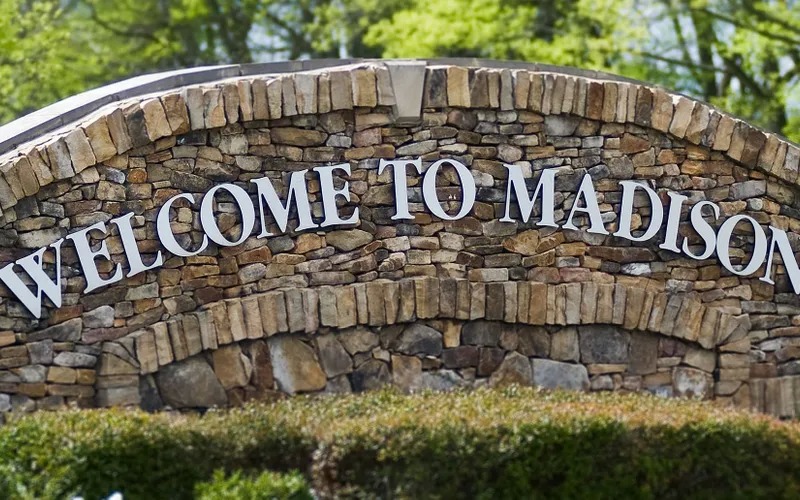 If you live in Madison, AL and need a roofing company who specializes in all types of roof installations, repairs, and replacements then contact River City Roofing Solutions. We have years of experience as roofers working with a variety of roofing materials including traditional shingles, metal shingles and metal roofing. As a shingle roof contractor in Madison we can offer you a great selection of the best quality shingles. We offer quick free roofing quotes and are available 24 hours a day, seven days a week for your emergency roofing needs.
A properly maintained roof will provide you with years of protection and shelter while being constantly exposed to weather extremes and the change of seasons. It is essential to keep up with regular maintenance and repairs to your roof for it to continue functioning well. Therefore, it is advisable to contact a reliable roofing company in Madison, AL to get adequate advice on how to take good care of your roof. When hiring a great roofing company remember to look for the following:
Reputation: It is essential to check the reputation of roofing companies before you decide to hire one by checking online customer reviews and feedback, or ask your friends and neighbors. The reputation a roofing contractor earns is the most significant factor in helping you to decide what to expect from them.
Experience: Another crucial aspect is choosing an experienced roofing company to make sure they can understand your requirements and preferences. Roofers should have a wide range of roofing experience working with homes of all styles, shapes, and sizes using all kinds of roofing materials with portfolios and testimonials to back it up.
Knowledgeable: The roofing company you hire in Madison, Alabama should be knowledgeable of all the latest trends in the roofing industry, incorporate designs into a finished product, and match your roofing needs with a reliable solution. They should also have extensive knowledge on how to locate and fix roof repair problems.
Licensed and Insured: Last, but not least, always make sure you hire a roofing company with the proper state roofing license along with insurance to protect you. This will ensure you're hiring a legitimate roofer who knows what they are doing, and conducts business in the right manner.
River City Roofing Solutions is here to answer all your roofing questions and give you advice on roofing maintenance. We have a great reputation and years of experience in roof installations, roof replacements and roof repairs. We have working knowledge in a variety of roofing materials including traditional shingles, metal shingles and metal roofing. We are also licensed and insured for Madison, AL and all of North Alabama.
The mission of River City Roofing Solutions is to provide the "Best Roofing Experience" to our customers.
WHAT PEOPLE IN MADISON, ALABAMA
ARE SAYING
Dale Carter
I recently called Michael Muse for a job needed done for one of my clients. He had me an estimate that day and the job completed the next. I highly recommend these guys to anyone. It was a great experience for my clients who were able to get their home to close on time.
Patti Watson-Mullins
Reliable, Honest and a man of his word!
Amy Dennis
They put the roof on my parents house. Amazing done right quality.
There are many things to consider when having a roof installed, replaced or repaired including estimates, payments, warranties and contracts.
Estimate: Request several accurate and reliable estimates from different contractors for the roofing services you need before you begin any roofing project. You should always request a quote in writing before any work is done. For more information visit "What should I expect out of a roofing estimate?" on our FAQs page.
Payment: Before hiring a roofing company, you should ask them about payment and possible financing options. For more information visit, "What are my payment and financing options when hiring a roofer?" on our FAQs page.
Warranty: Any new roof or roof repair should come with a warranty. A good roof will last you for years and a company to back up that roof will aid you with any concerns in the future. For more information visit, "What should a roofing warranty cover?" on our FAQs page.
Contract: A professional roofer will give you a written contract before any work is done. The contract will have a complete and detailed estimate of the job. For more information visit, "What should I look for in a roofing contract?" on our FAQs page.
This site is protected by reCAPTCHA and the Google Privacy Policy and Terms of Service apply.
Hours
24 Hour On-Call Service
Emergency Services Available