Metal Shingle Roof Replacement
River City Roofing Solutions (RCRS) is proud to Partner with Boral Roofing (Boral Steel) for our Metal Shingle Roof Replacement. Using Boral Steel metal shingles for your roof replacements on your home can provide durability, performance and protection that will last. Boral Steel Shingles are considered to be a symbol of premium roofing shingles because they display "the highest standard of sustainability and craftsmanship". Boral Steel Stone Coated Roofing offers five distinct profiles that will enhance the curb appeal and value of any home.
Using Boral Steel Shingles can include:
50-year Limited Warranty* (Fully Transferable)
Hail Stone Penetration Warranty*
120 mph Wind Warranty*
Fire Resistant* Materials
Lightweight 1.5-lbs/sq-ft.
Energy-Efficient Above Sheathing Ventilation*
*Ask your Inspector about these items
READ MORE about the Boral Difference.
River City Roofing Solutions located in Decatur, AL specializes in all types of roof repairs, roof installations and roof replacements in the Decatur, Huntsville and Madison area. We are roofing contractors with years of experience in working with a variety of roofing materials including three-tab, architectural and luxury shingles, metal shingles and metal roofing for residential and commercial roofing projects.
Each Roof Replaced by RCRS is backed by our 5-year Workmanship Warranty!
River City Roofing Solutions roofing company is licensed and insured for all of North Alabama.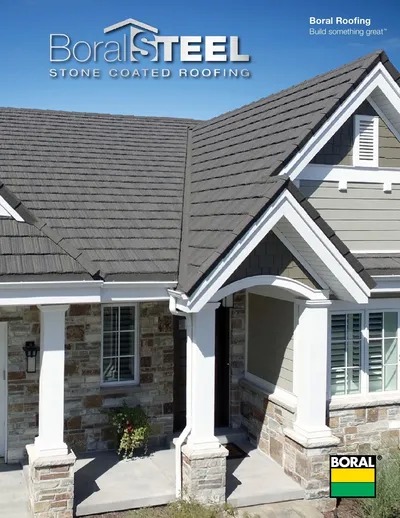 Enhance the Curb Appeal and Value of your Home by adding Boral Metal Shingles


RIVER CITY ROOFING SOLUTIONS
3325 Central Parkway SW Decatur Al 35603
Available 24/7 – Call 256-274-8530