Roofing Companies Madison AL
Roofing is an important aspect of the construction of any building. There are different types of roof material used for different types of buildings depending on the climatic conditions, architectural style, and surroundings. Professional roof repair and installation companies have the knowledge to figure out the right type of roof that fits a building. Trust only roofing companies Madison AL services for quality work.
Types of Metal Roofing Shingles
Among many roofing materials found in the market, metal shingles have become popular for its strong build-up and for enhancing the look of any building. These roofing shingles are available in a wide variety of sizes and shapes.
They can be single pieces or with strips. They are designed to appear like clay tiles or wood shingles sometimes. Some metal shingles have granular coatings and some have a smooth coating. Many house owners prefer to install metal roofing shingles to enhance the look and feel of a building.
Size and Texture
This metal roofing material is resistant to strong winds and hail storms. However, much of the longevity and performance of this roofing material depends on proper installation by expert roofing installation professionals. River City Roofing Solutions mission is to provide the Best Roofing Experience.
Modular metal shingles are increasingly becoming popular among house owners. These shingles are made of steel, aluminum, copper stamped on it to make them appear like asphalt shingles or tiles. Some have stone finishing resembling asphalt shingles. We also deal with commercial roofing.
Professional Installation
Many companies provide lifetime warranty against delaminating, cracking, fading, etc. Roofing companies use various modern techniques and methods to install these materials. The staff is usually trained to handle modern machinery and tools.
Competent metal roofing companies will provide sound advice on roofing practices, roofing products, reasonable explanation of procedures and most importantly a durable roof.
Homeowners should learn how to determine the capabilities and reliability of a good roofing company who can meet their individual needs, it's very important to get quality workmanship at the right price along with emergency services.
Getting referrals from friends and family is the best place to start, however, homeowners should obtain roofing quotes from several roofing companies prior to choosing one. Reliable roofing companies should have a roofing license and a certificate of insurance which should include general liability and workers compensation just in case an accident occurs.
A simple confirmation from a company is not enough, homeowners can contact the insurers as well as the local Home Builders Association and their Better Business Bureau to check if any complaint has been lodged against them.
A good metal shingles roofing company should offer a workmanship warranty that covers at least a year after the job is done. They should also be able to provide a copy of the manufacturer's warranty on materials in case of any defects.
Homeowners should choose a company that has a reputation for quality, reliable companies will provide a list of references. As a general rule roofing companies that have been in business for long are always a better choice.
A written estimate or proposal with a detailed description of the work that is contracted is also very essential prior to drafting a contract. All items to be accomplished should be written in the contract. Some of them include the building permit, start and completion dates, products or materials to be used, site procedures like work hours, warranties and terms of payment should all be in the contract.
Most misunderstandings arise from problems with the contract as opposed to problems with the work itself, homeowners should read the contract carefully before signing.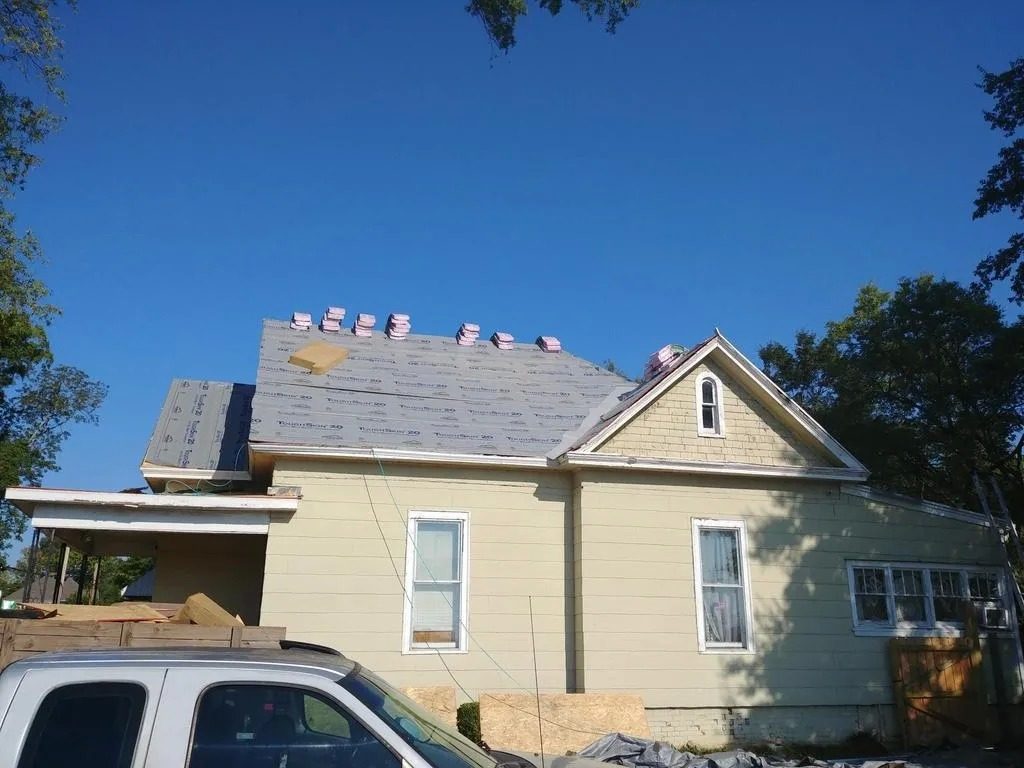 Professional roofing companies inspect potential jobs and give advice like the types of shingles most suited to the structure of the project and the different types of roofing materials that can be used. There are more metal roofing Huntsville Al options available for people nowadays as compared to traditional shingles.
They are also an excellent source of information on how to use roofing to enhance the look of the home. The roof is the key to the exterior decoration, therefore, homeowners should use the expertise of Decatur roofers in the art of color, roof design as well as application.
Choosing the right roofing company needs a little self-motivation and research that will save you a lot of time and trouble in the future. Searching on the web for resources will point towards professionals with true integrity. It is best to look for roofing problems in advance to avoid unexpected expenses later on.
However, it is imperative that homeowners monitor the progress of their project to be certain that the roofers they hire lives up to its reputation. By following these rules to choosing reliable roofing companies, homeowners will be assured of making an informed choice on the most important part of their home with confidence.